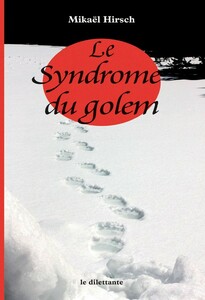 Au début des années 1980, alors que la guerre froide s'intensifie à nouveau, un mystérieux philanthrope crée dans les Alpes suisses une colonie secrète destinée aux locuteurs de l'espéranto. Bien que d'inspiration humaniste cette démarche révèlera rapidement ses limites. Et laissera derrière elle toute une population d'enfants désemparés. Pour mieux comprendre les tenants et les aboutissants de cette dérive utopique, il faudra remonter au ghetto de Prague en 1942, puis à la première expédition suisse dans l'Himalaya qui eut lieu en 1936 et popularisa en Europe le mythe du yéti. Du canton de Berne à Manhattan, et des années trente à nos jours, Mikaël Hirsch livre ici une succession de récits imbriqués comme des poupées russes. Son territoire est celui de la langue, dans lequel les légendes inoffensives racontées aux enfants engendrent des nations.
Book details
Publisher

Original text

Yes

Language

Publication date

Page count

Illustrator

Theme
About the author
Mikaël Hirsch
Mikaël Hirsch a passé son enfance entre Belleville et la Suisse. Très tôt, il a baragouiné divers dialectes avant de finir par étudier les langues. Ne s'intéressant qu'à la littérature, il était très mal parti dans la vie. Maintenant que sa jeunesse est derrière lui, l'arrivée semble tout aussi hasardeuse.
Reviews
No reviews have been written for this book.