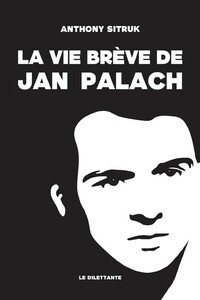 Prague, aujourd'hui, sur les traces de Jan Palach, étudiant tchèque qui en janvier 1969 avait donné sa vie en s'immolant par le feu, pour protester contre la fin du Printemps de Prague et l'invasion de son pays par les forces du pacte de Varsovie. Choquant et désespéré, cet acte avait secoué la population, déstabilisé le gouvernement en place, et eu des répercussions dans l'ensemble du monde occidental, jusqu'en France où les journaux de l'époque lui consacrèrent leur une et Raymond Depardon un court-métrage documentaire. Voici enfin la découverte de ce héros libertaire dont le destin a marqué un pays et trouve encore son écho aujourd'hui.
Book details
Publisher

Original text

Yes

Language

Publication date

Page count

Illustrator

Theme
About the author
Anthony Sitruk
Né en 1975, Anthony Sitruk grandit à Sarcelles. Passionné de cinéma, il veut devenir créateur de maquillages et d'effets spéciaux. Puis scénariste. Puis parolier. Puis médecin légiste. Pour finalement atterrir dans un grand groupe aéronautique. En 2013, son premier roman, Pornstar, nous plongeait dans le milieu du X parisien à travers le destin d'un acteur sur le retour. Dans La Vie brève de Jan Palach, il nous conduit à Prague, sur les traces de cet étudiant tchécoslovaque qui s'immola par le feu le 16 janvier 1969, place Venceslas, pour protester contre l'indifférence du peuple face à l'invasion de son pays par les forces du Pacte de Varsovie.
Reviews
No reviews have been written for this book.