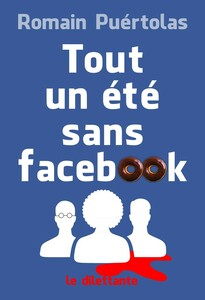 Mutée disciplinairement à New York, Colorado, un petit village du fin fond de l'Amérique, raciste, sans couverture mobile et où il ne se passe jamais rien, la lieutenant de police de couleur noire, à forte corpulence, Agatha Crispies a trouvé un échappatoire à son désœuvrement dans l'animation d'un club de lecture au sein du commissariat. Mais alors qu'elle désespérait de pouvoir un jour enquêter à nouveau sur un meurtre autre que celui d'un écureuil, une série d'effroyables assassinats et disparitions viennent (enfin) troubler la tranquillité des lieux, mettant à l'épreuve ses connaissances littéraires.
Puértolas signe un drôle de thriller loufoque, un poilar !
Book details
Publisher

Original text

Yes

Language

Publication date

Page count

Theme
About the author
Romain Puértolas
Romain Puértolas est né à Montpellier en 1975. Ballotté entre la France, l'Espagne et l'Angleterre, il devient DJ turntablist, compositeur-interprète, professeur de langues, traducteur-interprète, steward, magicien, avant de tenter sa chance comme découpeur de femmes dans un cirque autrichien. Évincé à cause de ses mains moites, il s'adonne alors à l'écriture compulsive.
Reviews
No reviews have been written for this book.